Namaste, This article Saturn in 2nd house Horoscope Case Study-1 will be a comprehensive analysis as per Vedic Astrology.

I have a collection of Horoscopes of my clients where Saturn is in the 2nd house & all those are completely different from one another. So I will be sharing all those Horoscope Case studies as time allows me to.

Readers should also go through the main article which gives in-depth analysis & explains the significance of Saturn in the 2nd house in a much comprehensive way.

The real agenda behind writing this article is to clear out the myth & fake statements which are spread across on the internet.

The readers should understand that there are no fixed results for any planet when it is occupied in different houses in the birth chart.

But people are literally confused & depressed due to the blind statements that are being spread by books & media.

If judging a planet in a horoscope was so easy, then why would Astrology researchers spend years & years on it ???

The Vedic horoscope is of 360 Degrees, with 12 Rashi starting from Mesha(Aries) to Meen Rashi(Pisces), 9 planets with Gulika which is Upa Graha, 27 nakshatras & 249 Sub Lords.

We should always understand that when a planet is placed in a sign, it will be placed in a particular degree, nakshatra & the planet will also have a sub-lord.

So there are few basic things that needed to be considered while analyzing a horoscope which is as below:

The Astrologer should analyze these key factors before getting into the conclusion.

The horoscope which is presented in the article is explained in a much detailed way so the Astrology lovers, students & researchers will find it much useful for their studies.

So without any further ado lets dive in …
Also Watch the Video : "Astrological Predictions for West Bengal Assembly Elections 2021"
---
Saturn In The 2nd House-Horoscope Case Study-1 Analysis.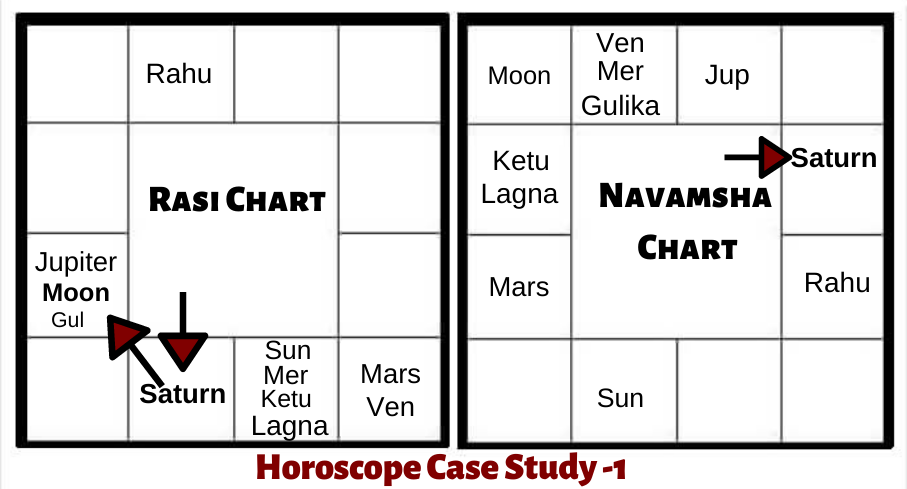 In the Saturn in the 2nd house horoscope Case Study -1, we will be discussing the horoscope of a girl who is 1985 born in Libra ascendant where Saturn is in the 2nd house who has the lordship 4th & 5th houses.

So here Saturn is a yoga karaka planet who is placed in the 2nd house & aspects the 4th house Capricorn (Makar Rashi) which is occupied by 3rd & 6th lord Jupiter with 10th lord Moon.

Now the readers will be thinking what's wrong here, & how can a strong 4th lord Saturn bring depression to the native??

Well the 4th lord Saturn who aspects its own house will not do any harm to the native but in this case, Saturn aspects & connects with the 6th lord Jupiter & 10th lord Moon.


The 6th lord Jupiter which is a disease making planet is a bitter enemy of the Ascendant (Lagna) lord Venus.


Saturn + Moon combination via aspect or conjunction shows a depressive nature. But here Saturn-Moon +6th lord Jupiter combination turned out to be an acute case of Depression & emotional nature.


4th is the house of happiness & when Saturn who is the Karaka(Significator) of sadness connects with Moon, Jupiter who is also the 12th lord from 4th house & is 6th joins with Gulika devoids overall happiness.


Moon, when connects with Gulika, shows devoid of love from the mother's side.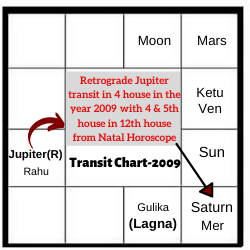 These results will mainly reflect the native in the Dasha –Bhukti & Antra period of Saturn, Moon & Jupiter.

Readers should note that the native attempted suicide in Rahu Dasha – Saturn Bhukti- Saturn Antra period due to depression in the year 2009.

It should be noted that the 3rd & 6th lord Jupiter transits over the natal 4th lord Jupiter in the month of Sep -Nov 2009 Period.

4th & 5th lord Saturn transiting in the 12th house who is also aspected by the debilitated Jupiter from the 4th house.

Rahu Dasha- Saturn Bhukti- Saturn Antra which was on 19-05-2009 to the 3-11-2009 period.
---
Navamsa Chart Analysis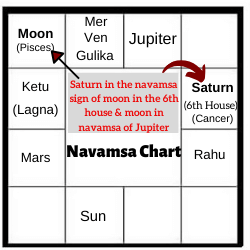 Saturn being the lord of 4th & 5th houses in the Rasi chart is placed in the watery sign of Cancer which also falls to be the 6th house in the Navamsa Chart.

Saturn & Moon in the watery sign gives rise to emotional nature & depression due to overthinking.

Apart from that, it should be noted that Moon is in the Navamsha of Jupiter which is the 6th lord in the Rashi Chart.

Navamsa chart will always show the exact nature of the planet.
---
Nadi Astrology Analysis of Saturn In the 2nd House
Nadi Astrology is the system of doing an in-depth analysis of a planet & its significations. This is the most important part of horoscope analysis which every astrologer should follow to understand the exact nature of any planet.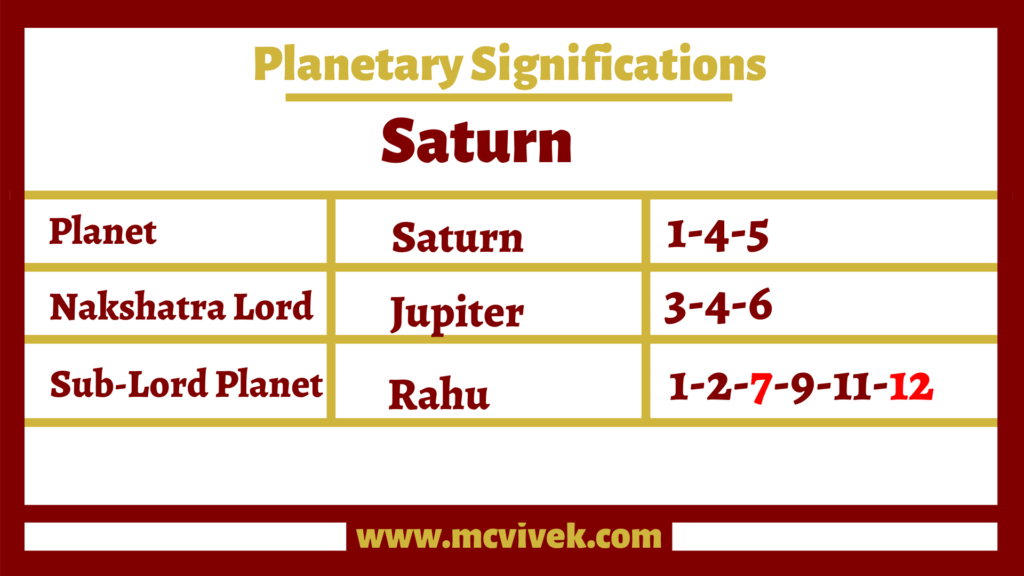 As per the above chart of Saturn says, Jupiter is the nakshatra lord & Rahu who is the Sub-Lord of Saturn is placed in the 2nd house.

The chart shows mixed combinations in which some planetary combinations are good & some are a little negative.

Now let us dive into the detailed analysis of the Saturn & its planetary significations.
2-7-11 Combination & marriage: She got married in the Rahu Dasha – Saturn Bhukti period due to the 2-7-11 combination in the Sub-Lord section.


4-9-11 Combination & higher education: 4-9-11 combination in Saturn bestowed her with higher education.


3-9-12 + 4-9-11 Combination : 3-9-12 combination shows foreign travel & settlement abroad + 4-9-11 combination says the native settled abroad for pursuing her higher education.


4-9-11 + 5-11 +6 Combination : 5-11 combinations shows highly intelligence & creativity in her. She traveled to Australia in Rahu Dasha – Saturn bhukti in the year 2010 period to learn the advanced techniques in designing. The 6th house involvement shows a slight break in education due to mental disturbances.


2-1-6 Combination: 2-1-6-8 is the full Nadi combination for depression & Saturn shows 2-1-6 which is a partial indication of Depression in her.


2-5-9-11 Combination: 2-5-9-11 shows the loving & caring nature in her.


1-6-12 Combination: 1-6-12 is an overall negative for health, wealth, will increase struggles. Here 6th house increases struggles & 12th house shows expenditure.


3-6-12 Combination: 3-6-12 shows a lack of interest in education & communication problems which will often result in creating misunderstandings.


5-9-11 Combination: Divine blessings which will help her overcome all the situations. 5-9 combination gives spiritual interests & shows the merits of her previous birth.

But it should be always noted that 5-9 combinations bring adverse results in regards to professional growth as it is the 12th house of 6th & 10th houses.

So Nadi Astrology Analysis of Saturn in the 2nd house shows mixed results, but combinations are more positive than negative.
---
Conclusion:
Currently, the native is going through the maha Dasha of Rahu -Moon Bhukti which looks a bit weak.

The next Dasha of Jupiter does not show any kind of Depression but has to a bit cautious in the Bhukti period of Saturn & Moon.

It would be advised to strengthen both the planets & neutralize its negative effects before its bhukti period starts
---
Hope you had a great read & learned something new from Saturn in the 2nd house Horoscope Case Study-1. I would request to please share the article on social media networks which will benefit the Astrology community.

I have put so much time & effort into writing up a detailed horoscope analysis & promise to bring up value with many real Horoscope Case Studies on our Astrology Research Portal. Thanks a lot for your Love & Support.

Also for booking personal consultations, you may click the consult me button below & follow the procedures. In case of any doubts, you may contact me on Whatsapp by clicking the green button below & chat with me.
---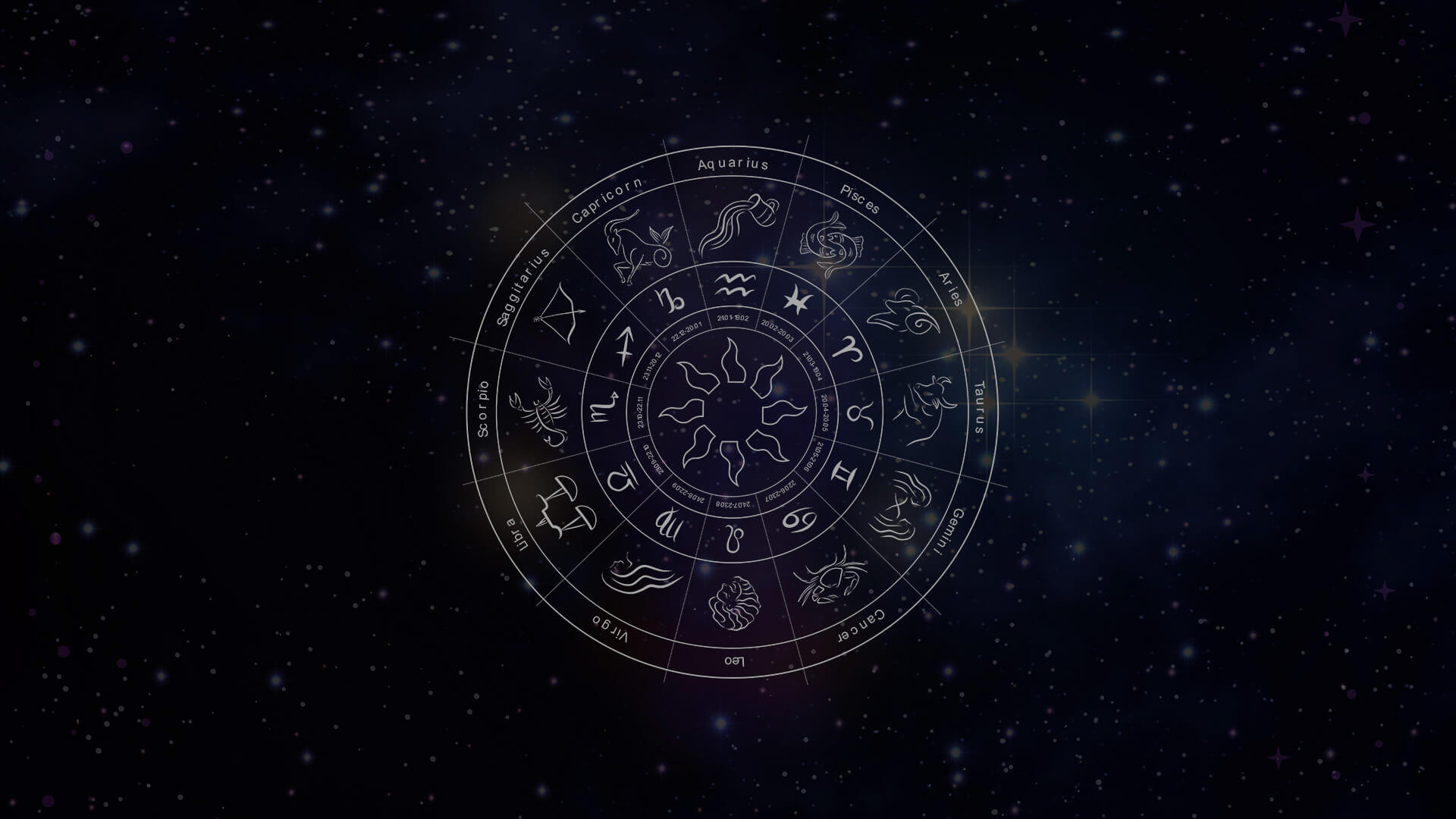 Book Online Consultations
---